Serving the Cleveland Area including//Cuyahoga, Geauga, and Lake counties
Home repair in Cleveland has never been easier!
The Castle Experts tackle your home repair projects—big or small—and make the process fast, easy, and hassle-free!
Cleveland Area Services
Whatever your home repair issue—leaking sink, roof repair, or full room renovation—Castle has a highly qualified, experienced, and licensed service professional ready to get the job done.
Plumbing, handyman services, and more.
How Castle Works
Call, review, approve, and pay—all from our convenient online app. Home repair has never been easier!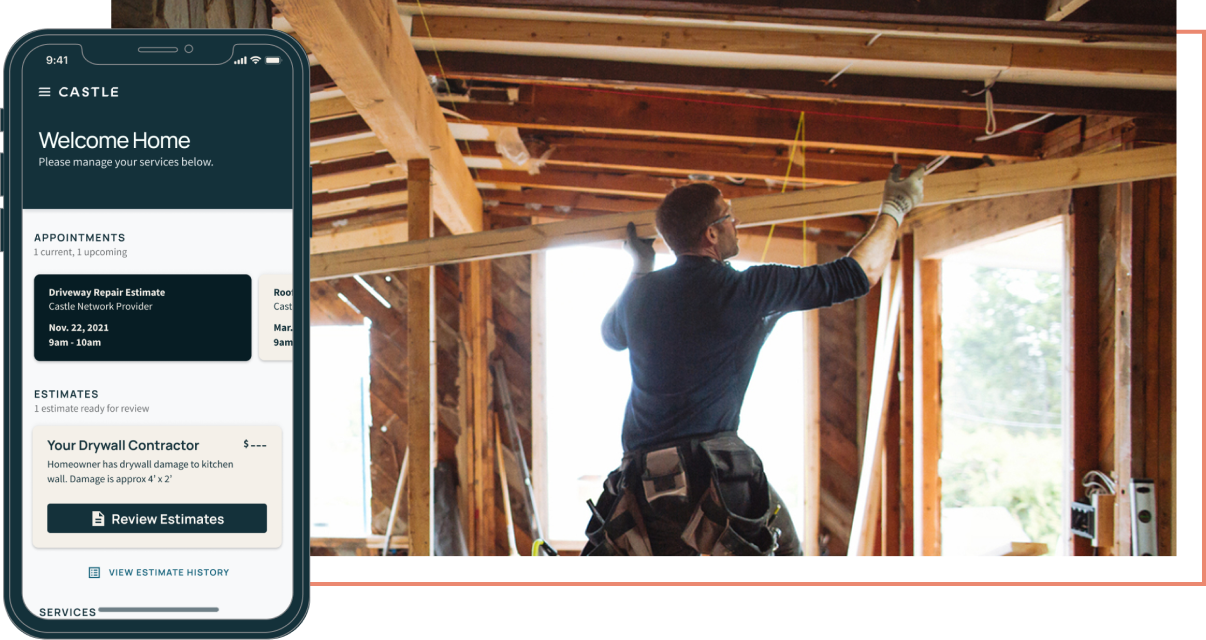 FAQs
How are you promoting safety during COVID-19?
We hope you and your family are healthy and safe. COVID-19 creates challenges in all our daily lives, and we encourage every Castle service provider to follow the guidelines put out by the Centers for Disease Control and Prevention for the industry. You can learn more about our COVID-19 precautions here.
Who are the service providers?
Castle uses only local service providers who are highly-rated and understand the particular needs of the communities we serve. All service providers are required by their Castle service agreement to be licensed and bonded, as well as adhere to other local regulations.
Is any job too big or too small?
Nope! Castle is here to help you with any home repair task from unclogging a sink to a total rehab of your kitchen!